Avis Location Information
Avis Fort St John Car Rentals
Location Contact Information
Avis Rent-A-Car - www.avis.com
Location Name:
Avis Fort St John Rental Cars
Address:
Rural Route 1
Fort St John
, BC,
V1J 4M6
,
CA
Phone Number:
(1) 250-785-5515
Hours of Operation:
Sun 12:00 - 20:00
Mon - Fri 07:30 - 20:00

Loading Map of Fort St John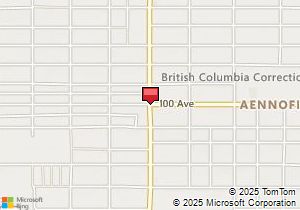 Other Avis Locations near Fort St John
Additional Location Information
Looking for a deal on a Rental Car in Fort St John? Check out special car hire rates exclusive to Avis.com, including discounts on rentals for 5 days or more, vehicle upgrades and much more! If you're ready to book a car rental at Fort St John, just fill out the form and click "Reserve a Car Here".
AFTER-HOURS RETURNS
Park & lock the car. Place the completed contract & the keys in the key drop box. Remember to take your personal belongings with you.
Check Rates at Fort St John
Fort St John Rental Car Deals
$19.99/Weekend Rental Day
Pay only $19.99 per weekend day when renting an Economy or Compact car from a participating U.S. (excluding NY Metro), Canada or Puerto Rico airport location. Weekend rentals start Thursday at noon.
Rental must be picked up by June 27, 2012.
Please see Terms and Conditions for full offer details.
Terms and Conditions
Avis locations near Fort St John
Avis accepts most major credit cards as credit identification at the time of rental.
Accepted credit card list: Avis Charge Card, American Express, AT&T Capital, Diner's Club, Diner's Club Int'l, Discover, GE Capital, JCB, MasterCard, Peterson, Howell and Heather (PHH), Sears and Visa.
Some locations may not accept each of the referenced cards.
Debit cards are not accepted at time of rental at Avis Fort St John. A debit card can be used to pay for the rental at the time of car return.
Extensions or late returns result in additional charges.
Optional equipment and coverages may be subject to taxes and fees that are not included in the estimated total.
Rather than requiring customers to be 25 to rent, Avis at Avis Fort St John now rents to customers between the ages of 21-24. At time of rental, we will automatically apply an additional $35 CAD-per-day underage fee for these drivers.
Additionally, the following restrictions also will apply for renters between the ages of 21-24: Rentals of luxury cars, mini-vans, 12-passenger vans, specialty cars, and SUVs will not be permitted.
Government Minimum Age Policy
Minimum age 21 (no underage fee applies).
Roadside SafetyNet
Taxes not included in the Estimated Total and will be applied at the time of rental
Roadside SafetyNet (RSN) service is available at all participating Avis locations in the U.S., Canada, Puerto Rico & U.S. Virgin Islands and New Zealand.
The daily/weekly fee for the Avis Roadside SafetyNet Option is subject to change.
RSN covers the cost for assistance with key replacement, lockouts, tire change service fee, jump starts and emergency fuel delivery (up to 3 gallons).
Prohibited use of the vehicle will void this option.
Other Options
Rental options not selected/offered on the avis.com website can not be modified online but have been calculated in the Estimated Total.
Taxes not included in the Estimated Total and will be applied at the time of rental.
Modifications to these rental options must be made by contacting customer service or can be made at the rental counter.